Election Coverage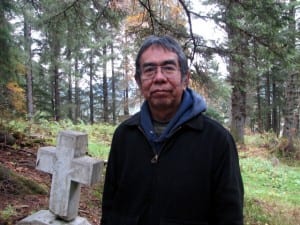 Bob Sam is one of five candidates running for four seats on tribal council, along with Wilbur G. Brown, Michael Miller, Nancy Douglas, and Wilfred S. Hanbury. Sam will be listed on the ballot as Robert Calvin Sam.
more
Local News
Wildlife troopers shot and killed a brown bear sow and her two cubs in a Sitka neighborhood late this week (10/20/16). While it's not the first report of an aggressive bear near downtown, the three were the first animals destroyed this year for public safety.
Downloadable audio.
more
The proponents of a new playground at Sitka's Crescent Harbor want to get to work on the over half-million dollar upgrade in 2017.
more
No city celebrates Alaska Day like Sitka and no event is bigger than Sitka's Alaska Day parade. But while spectators set up chairs and line up for candy, the party has already started just up the block.
Downloadable audio.
more
State News
Feed could not be opened at this time.
Welcome
Welcome to KCAW!