Uncategorized
Pike ponds purged of invasive fish
SITKA, ALASKA Read more about Alaska's invasive pike problem.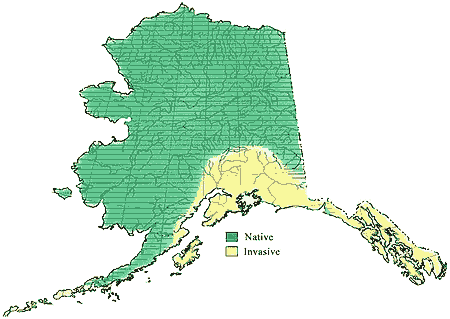 Northern pike's natural range is in green.
© Copyright 1970, CoastAlaska
Have a news tip? Click here to submit your tip.
Recent News
During budget testimony before the Senate Finance Committee, residents urged legislators to roll back proposed cuts to K-12 education, the Alaska Marine Highway System, domestic violence prevention, and public broadcasting.
more
Mark your calendars! You are invited to stop by Raven Radio for a FREE root beer float after this year's 4th of July parade! In the meantime,
help us reach our spring drive goal
, and help identify the musicians in this 1984 photo of Three Legged Dog playing on the 4th in 1984. Bonus points for the origin of the band name~
more