Uncategorized
Pike ponds purged of invasive fish
SITKA, ALASKA Read more about Alaska's invasive pike problem.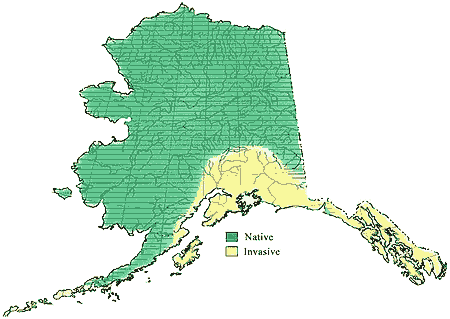 Northern pike's natural range is in green.
© Copyright 1970, CoastAlaska
Have a news tip? Click here to submit your tip.
Recent News
A number of regional fishing associations are joining forces to strengthen the Magnuson-Stevens Act. The Sitka-based Alaska Longline Fishermen's Association announced last week (9-9-14) that the new organization wants to ensure that Congress makes protecting fish stocks a priority as it prepares to reauthorize the nation's most important law governing the harvest of seafood in federal waters.
more
The lawsuit was brought by six young Alaskans, demanding the state take action on climate change. In dismissing the case, the Court said that climate policy isn't an issue for the judiciary can decide. But for the young plaintiffs and the nonprofit supporting them, the ruling included some silver linings.
more