Newscasts
Mon Oct 15, 2012

Listen to iFriendly audio.
Candidates tested on social issues during high school forum. Sitka the epicenter of Devil's Club industry.
Have a news tip? Click here to submit your tip.
Recent News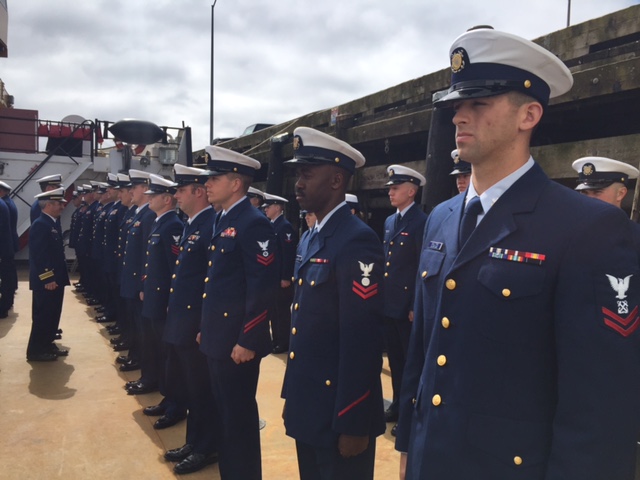 The Coast Guard held a change of command ceremony aboard the Cutter Maple in Sitka yesterday morning (06-23-16). Beneath blue skies, Lieutenant Commander Mike Newell transferred command of the 225-buoy tender to Lieutenant Commander Patrick Armstrong.
more
It's Invasive Species Awareness Week in Alaska. KCAW's Robert Woolsey caught up with one of the state's top invasive-fighters, Tammy Davis, as she coordinated a dive team in Sitka's Whiting Harbor.
more