Region V Basketball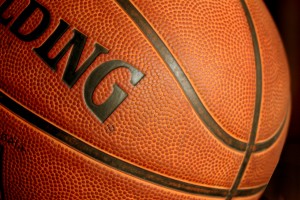 FINAL: The Sitka Lady Wolves are the 3A State Basketball champions. The Sitka girls beat Valdez 53-50 on the main court of the Sullivan Arena in Anchorage Saturday afternoon (3-21-15) to claim the title. Find complete tournament information here.
The state basketball tournament took place this weekend in Anchorage. Teams from the KCAW listening area include the Yakutat Eagles and Lady Eagles in 1A, and the Sitka Lady Wolves and Mt. Edgecumbe Braves in 3A. Click for scores -->
It was nonstop basketball action last week (Mar 5 - 9, 2013) at the BJ McGillis gym at Mt. Edgecumbe High School. Twenty basketball teams from Southeast competed for state tournament berths in the 2A, 3A, and 4A classifications.
Tournament results:
2A Girls
#1 - Craig, #2 - Metlakatla.
2A Boys)
3A Girls - Sitka.
3A Boys - Mt. Edgecumbe.
4A Girls - Juneau-Douglas.
4A Boys - Thunder Mt.
Follow this link for complete tournament brackets and scores.