Tag Archives:
Lon Garrison
Sitka voters next Tuesday will choose between two candidates for one seat on the Sitka school board. Lon Garrison is a six-year veteran of the board, the current president, and the group's lead legislative strategist. Challenger Stephen Courtright is in his ninth year as a professional educator, and has developed strong views around the interaction of policy and the classroom. The pair answered questions from the public in a live candidate forum Wednesday evening (9-25-13).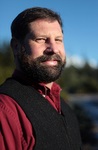 Candidate statements are a listener service of Raven Radio -- not an endorsement of the candidate. All candidates for municipal office have been offered the same opportunity.
Hello, my name is Lon Garrison and I am running for the Sitka School Board. I was first elected to the board in 2007 and then again in 2010, this will be my third time running for the board. I believe this is a critically important election. The Sitka school board and public education as a whole are facing unprecedented challenges and potential changes.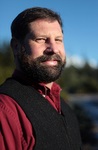 School board president Lon Garrison has served two terms overseeing Sitka's schools; this October he'll ask voters for a third. Garrison, like many board members, was first elected when his kids were in school. Now that his daughters have graduated, he says he's following his passion, and using experience in policy and legislative advocacy to make a good school district even better.