by Robert Woolsey, KCAW | Jul 11, 2019
In the first fallout from Alaska's political feud, Sen. Mia Costello (R-Anchorage) was ousted from her position as Majority Leader, and the job instead was given to Sen. Lyman Hoffman (D-Bethel), who wasted no time voicing his objections to the governor's massive veto package -- including cuts to public broadcasting
We're excited to welcome Dave to the Raven Radio staff. His first day will be on July 22nd....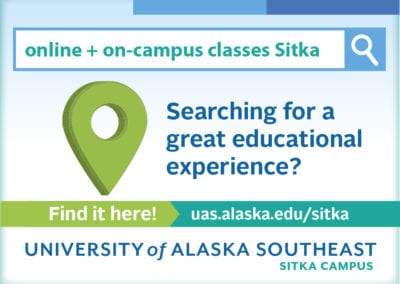 The application period is now open for KCAW's Post-Graduate Fellowship in Community Journalism. This 30-week program is an opportunity for a recent Journalism school graduate or established print reporter to build a portfolio in broadcasting. The application deadline is Sunday, August 4, 2019. The Fellowship starts in mid-September.
Sitka Fine Arts Camp students dedicated themselves to intense, focused study on their favorite subjects this week, like writing, ceramics, or dance.
A sculpture decorates the Path of Hope trail. (Photo/Sitka Cancer Survivors) Carolyn Fredrickson...
Emily Pound join's KCAW's Brooke Schaefer in the studio to talk all things queer in...
Faculty members Robert Fleitz and Zeke Blackwell join KCAW's Brooke Schaefer in the studio to discuss the Sitka Fine Arts Camp's final performances for the high school session.
UAS Regional
GardenShow_logo
NOAA_BUTTON
latest_newscast
Community Calendar