by Katherine Rose | Feb 14, 2020
The Sitka Assembly is looking to sell the city-owned Marine Services Center. When the assembly met on Tuesday (2-11-20), it voted to draft a Request for Proposal, but even those who voted on the process weren't married to the idea of off-loading the facility.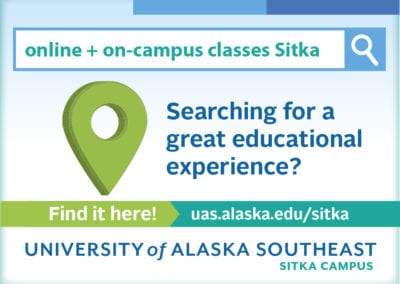 Raven Radio is launching a new call-in radio program on Wednesday, February 26th called Talk of...
Carla Whiteside and Claire Sanchez are with the Ramshackle Cabaret, which plays this Friday and Saturday nights (8 p.m. February 21 and 22) at Harrigan Centennial Hall.
Heather Bauscher and Andrew Thoms discuss the Sitka Conservation Society's upcoming annual meeting 6-8 pm Sunday, February 23 downstairs at the Mean Queen. The public is welcome to attend. Board members will be elected, and goals set for the coming year.
Annette Becker of Raven's Way, and Sitka Counseling's Amy Zanuzoski and Marita Bailey joined KCAW's Erin Fulton in the studio to discuss resources for managing "Seasonal Affective Disorder," a type of depression brought on by the dark winter months.
Grammy-nominated jazz vocalist Gretchen Parlato is in town for the 25th Sitka Jazz Festival. She spoke with KCAW's Erin Fulton about this year's performances and workshops.
latest_newscast

Copper Whale
Community Calendar
Instagram