by Katherine Rose | Mar 18, 2019
The Sitka Sound sac roe herring fishery is on two-hour notice, but seiners remained in the harbor for a second day in a row on Monday, awaiting a call from the Alaska Department of Fish and Game to open the fishery.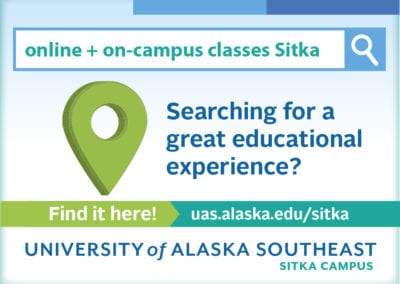 Raven Radio is kicking off our Spring Membership Drive with a bang! Any gifts made to KCAW from February 22nd, 2019 to March 31st will be entered into a drawing for an adventurous prize. You will have the chance to win a pair of round-trip tickets on Harris Air, going anywhere they fly.
As basketball season enters its final two weeks, Sitka Sentinel reporter Klas Stolpe joined KCAW's Robert Woolsey in the studio to discuss last weekend's 1A, 2A tournament and this week's ACA state playoffs.
The American Fisheries Society is hosting three dynamic mixed media presentations designed for the Sitka general public on locally relevant fisheries topics.
Bobbi Jordan, Angela McGraw, and Roberta White discuss this year's Wearable Art Show (3 p.m. and 7 p.m. Saturday, March 16). The show will have 22 "sets" on the theme On The Edge. Only 400 tickets will be available for each show ($25/15). The evening performance will open with a performance by jazz vocalist Stephanie Rebecca Patton.
SCH August18
UAS Regional
Silver Basin Logo
Click Here Donate Button
NOAA_BUTTON
SEACHANGE3
Final Platters Logo 1
latest_newscast
Community Calendar