by Robert Woolsey, KCAW | Apr 23, 2019
The Sitka Economic Development Association will paint a broad picture of the community's economy Wednesday afternoon, April 24, at 3 p.m. in Harrigan Centennial Hall. The public is encouraged to attend.
by Enrique Pérez de la Rosa, KCAW | Apr 23, 2019
All hands are on deck at Sitka Tribe of Alaska when herring spawn. But eggs on branches are not the only thing the tribe is collecting this year. They're also gathering genetic samples from herring and working with University of Washington researchers to uncover the code that dictates when and where herring spawn.
by Jacob Resneck, CoastAlaska | Apr 23, 2019
Alaska and British Columbia agreed to cooperate over transboundary mining in 2015. Lawmakers are urging the Dunleavy administration to pick up where the Walker administration left off.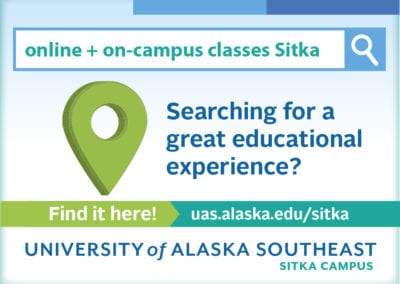 Raven Radio's Spring Drive just wrapped up- thank you to all who contributed! If we missed...
The opioid epidemic has had an impact in communities across the country, including Sitka. But opioid abuse is preventable. One way to do that is by properly disposing of unused opioids in your home.
Behind every quilt, there's an idea and a story. And the same is true for the historied Annual Ocean Wave Quilters Quilt Show, an exhibition of new quilts now in its 37th year.
by KRBD Ketchikan | Apr 25, 2019
The Ketchikan School Board approved a somewhat scaled-down FY20 budget Wednesday in hopes that...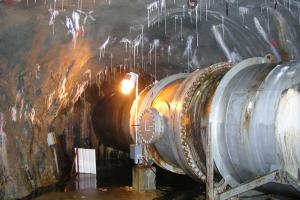 by KFSK Petersburg | Apr 25, 2019
A penstock deep underneath Tyee Lake sends water from the lake to a powerhouse below. (Photo...
by Jacob Resneck, CoastAlaska | Apr 24, 2019
A recent business climate survey found owners and managers had deep misgivings over deep cuts proposed by the Dunleavy administration. Southeast Conference has conducted the annual survey since 2014.
Joe Balash is assistant secretary of Interior for Land and Minerals Management. (Photo by Skip...
The government lost track of thousands of kids it had separated from families trying to cross at...
Six Border Patrol checkpoints in southern New Mexico and Texas are temporarily closed as agents...
Havlicek was voted one of the 50 greatest players in NBA history. He played 16 seasons with the...
SCH August18
UAS Regional
Silver Basin Logo
NOAA_BUTTON
latest_newscast
Community Calendar