by KCAW Staff | May 28, 2020
U.S. Senator Dan Sullivan teleconferenced into the Sitka Assembly meeting on Tuesday to give a report, and spent around half an hour fielding questions and concerns from assembly members, most of it focused on federal funding to...
Join KCAW & burgeoning scientists from the University of California Santa Cruz for their latest podcast collaboration, "Sound Watch." The six-episode series focuses on the effects of global climate change on the unique marine ecosystems here in Sitka Sound.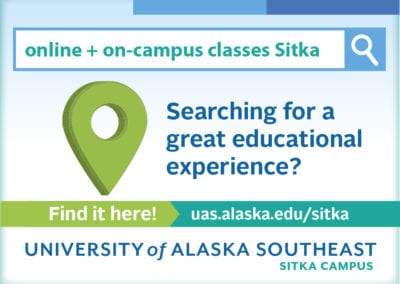 Paul McArthur has been pastor of Grace Harbor Church for 33 years. He delivered his final sermon on Sunday. He speaks with KCAW's Robert Woolsey about his career, and the tentative beginnings of what has become one of Sitka's largest congregations.
Lione Claire, with the Sitka Conservation Society, and Jennifer Nu, with the Southeast Alaska Watershed Coalition, are co-organizing the first-ever Local Foods Challenge. The program is intended to share information, resources, and place-based advice from around the region. Sign up at the salt and soil website. With KCAW's Robert Woolsey.
Search Health Educator Erin Matthes and Sitka Public Library librarian Margot O'Connell join Katherine Rose to discuss an upcoming virtual workshop on advance directives, this Wednesday, May 27, at 4 P.M.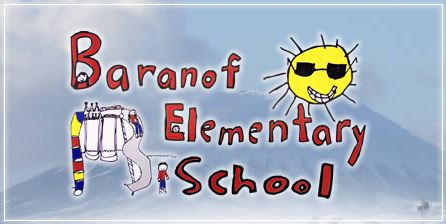 Baranof Elementary Principal Jill Lecrone and Kari Sagel joined KCAW's Erin Fulton to discuss the school's plan for kindergarten in the fall. They also discussed the Virtual Kids Camp the district will run this summer.
by KRBD Ketchikan | Jun 2, 2020
Spectators watch Saturday's graduation parade from the Arctic Bar on Ketchikan's...
by KFSK Petersburg | Jun 2, 2020
Petersburg's assembly has been meeting by teleconference since late March. (Joe...
by KRBD Ketchikan | Jun 2, 2020
Leadership at Ketchikan's University of Alaska Southeast campus on Monday asked the...
Salmon sits on ice at an Anchorage market. (Liz Ruskin/Alaska Public Media) In a normal fishing...
Black Bear (Image from ADF&G) JUNEAU, Alaska (AP) — A contract worker for the...
Electron scanning microscope image of SARS-CoV-2 in blue (Image from NIAID) A young Alaskan at the...
After years of incendiary comments on race, King was largely abandoned by GOP leaders. He was...
"This is not a friendly action, but this is the necessary action," Lt. Gov. Peggy...
Demonstrators came out, despite orders that many cities hoped would calm nighttime streets.