by Katherine Rose | May 24, 2019
Sitka Community Hospital employees began receiving offer letters from the Southeast Alaska Health Consortium over the weekend, preempting the hospital sale transition that's set to take place this summer.
by Katherine Rose | May 21, 2019
A lawsuit involving a Sitka Assembly member and an assembly member's husband settled outside of court over the weekend (5/20/19).
by Jacob Resneck, CoastAlaska | May 21, 2019
Local officials in Yakutat say they're still in the dark over PFAS contamination found in the community's groundwater. The state announced Friday it would supply at least one property with bottled water over elevated levels.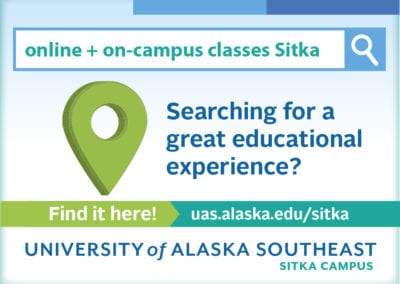 Raven Radio is hiring a Program Coordinator! This position is responsible for making the radio sound good, and works closely with the General Manager on curating KCAW's on-air content. We're looking for an enthusiastic, self-motivated person to join our team - is that you?
Memorial Day Weekend marks the 64th Annual Sitka Salmon Derby. KCAW's Brooke Schafer spoke with Eric Jordan, who runs the derby weigh station, about the weekend's events.
Bears are coming back to town. They're on the trails. They're in your trash. Fish and Game biologists Holly Dennison and Steve Bethune and Sitka Conservation Society's Andrew Thoms joined KCAW's Brooke Schafer in the studio to discuss how Sitkans can be more prepared when a bear encounter occurs.
SCH Tile
UAS Regional
Silver Basin Logo
GardenShow_logo
NOAA_BUTTON
latest_newscast
Community Calendar