by Katherine Rose | Feb 14, 2019
District 35 Representative Jonathan Kreiss-Tomkins is worried that the steep budget cuts Governor Mike Dunleavy is proposing could lead to major economic downturn in the state.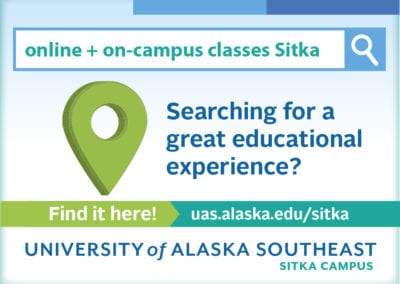 The new documentary series explores the history of black gospel music and illustrates its impact on popular music. The three-part series air Sundays at 7pm.
Raven Radio is hiring a full-time reporter. Alaska is an amazing place for a journalist, and Sitka is in the sweet spot with dynamic municipal and tribal politics, a rich arts and cultural life, a diverse community, awesome natural resources, and a stunning environment. News happens here in an extraordinary way. Just ask Brian Mann (NCPR/NPR), Ed Ronco (KNKX Seattle), Rachel Waldholz (Bosch Fellow, Germany), Emily Kwong (John Alexander Fellow, NPR), or the many other reporters who honed their skills here.
Fireweed Dance Theatre's annual performance is 7 p.m., Saturday, March 2 at the Sitka Performing Arts Center. Director Melinda McAdams talks about the show alongside company dancer Malin Marius.
Sitka Fine Arts Camp presents A Tribute to Pink Floyd: Dark Side of the Moon, a show featuring covers of the entire 1973 album by local musicians. Organizers Drew Sherman and Joe Montagna joined KCAW's Erin Fulton this morning to talk about the concert.
SCH August18
UAS Regional
Click Here Donate Button
NOAA_BUTTON
SEACHANGE3
GardenShow_logo
Final Platters Logo 1
latest_newscast
Community Calendar