SITKA, ALASKA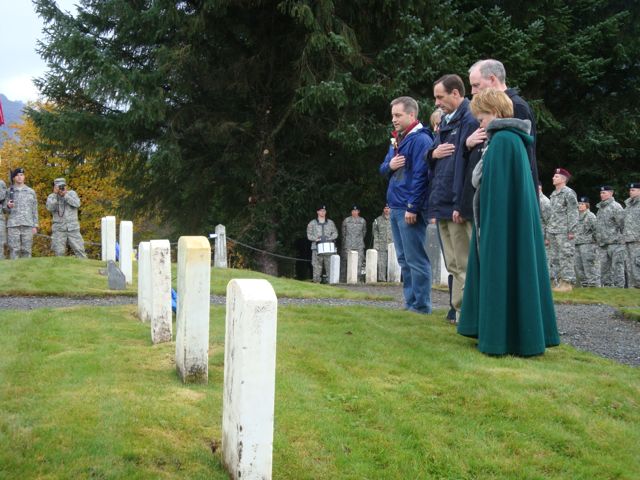 (From left to right) Gov. Sean Parnell, Lt. Gov. Craig Campbell, State Sen. Bert Stedman, State Rep. Peggy Wilson pause to pay respects after laying a wreath in Sitka National Cemetery.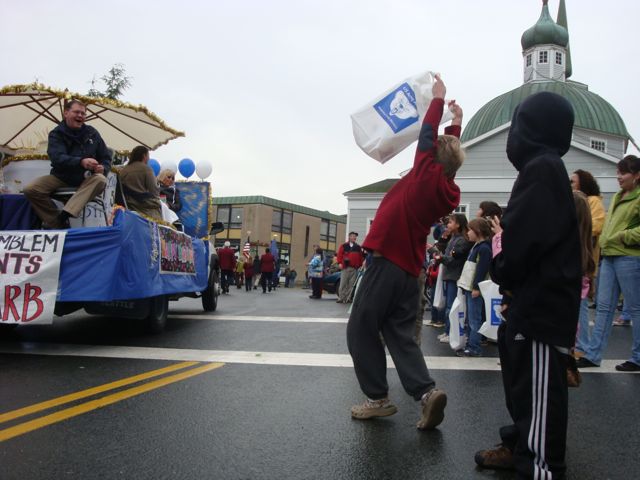 Children catch candy thrown from a float.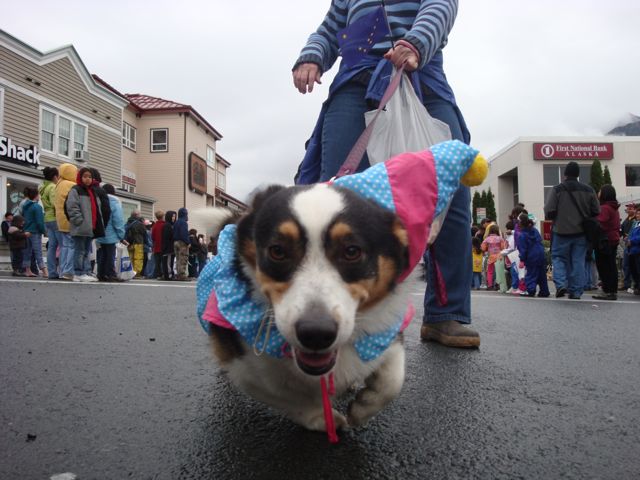 A four-legged participant in Sunday's parade gets a closer look at the Raven News camera.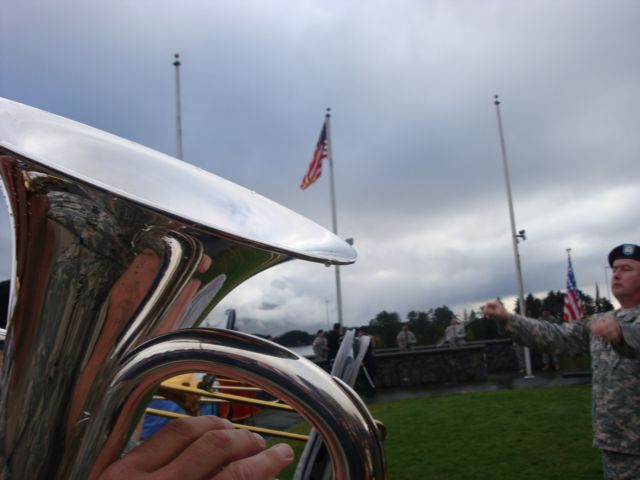 The 9th Army Band plays after the raising of the American flag on Castle Hill.
© Copyright 1970, Raven Radio Foundation Inc.