SITKA, ALASKA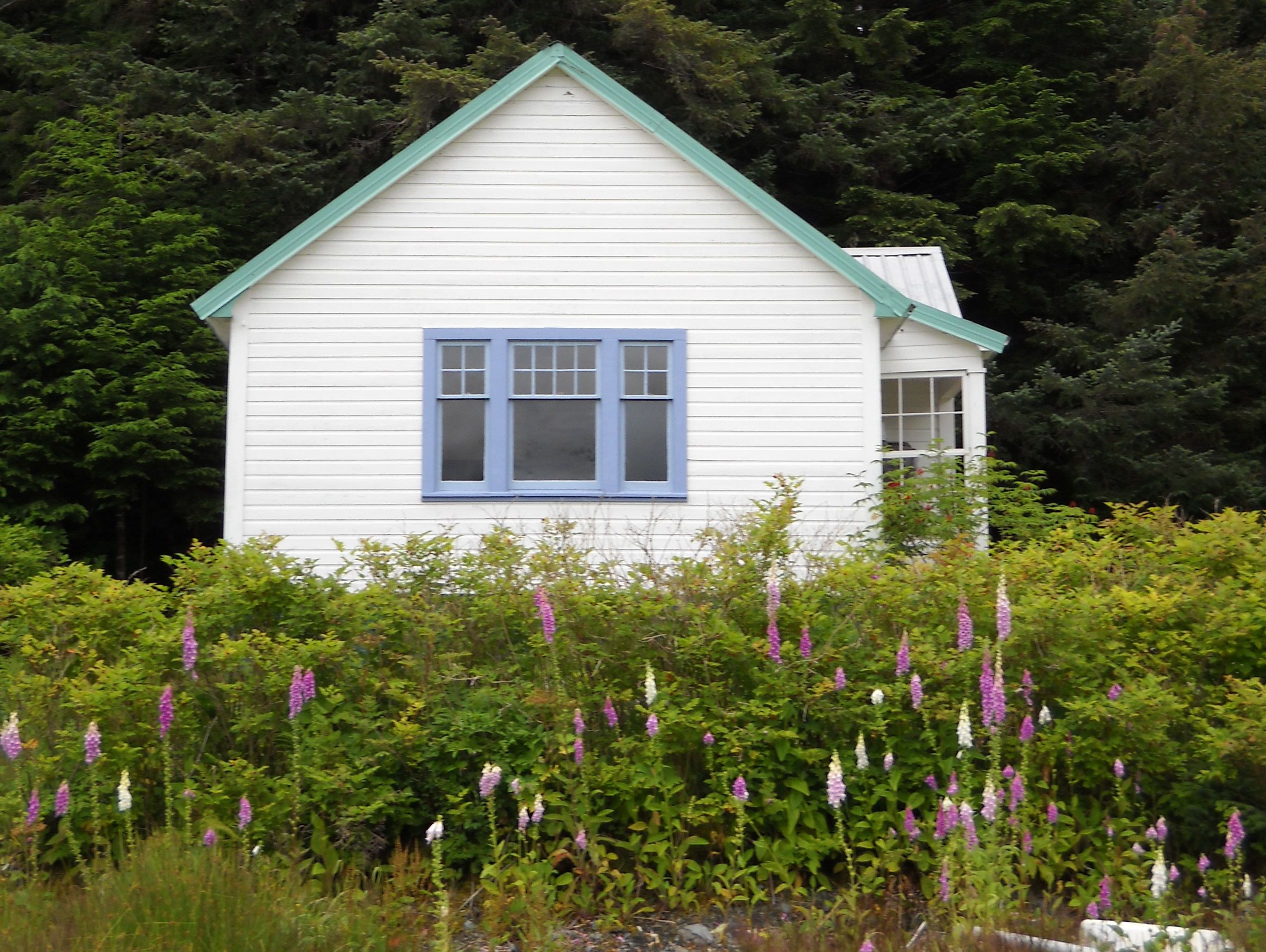 "We had our grand opening this summer on July 31st. We had over fifty people in attendance," says Karen Lucas. Lucas is the president of the Port Alexander Historical Society. Getting fifty people together for anything in Port Alexander is a grand occasion. The town has about seventy-five full-time residents, with more during the summer fishing season.
The Society incorporated in 1994, but the project picked up speed about three years ago when a donor offered Karl Hansen's original house. Hansen founded Port Alexander in 1925. Lucas says the building, at the head of the town's dock, had not been touched since.
 "It was sagging, and getting rather dilapidated, and we painted it inside and out with the Alaska State Museum grant monies. We did the plumbing and electrical with Rasmuson funds – we'd like to thank both of those entities – and we were also a part of the Alaska State Museum internship program, and had an intern come last summer."
The recognition by the Alaska State Museum is an important distinction for the Port Alexander project. Lucas says the Society is registered as "an emerging museum." For those unfamiliar with pre-statehood history, this might seem like a stretch. Port Alexander now is in the heart of a wild and remote area of coast, far off the more beaten track (and calmer waters) of the Inside Passage. It was not always that way.
"Around 1932 was the height of things. There were about 2,000 people that lived in Port Alexander. Every bay on the east coast of Baranof had a small community, whether it was just a little pocket of hand trollers, or Big Port Walter or Port Armstrong, and up the coast. So there was a lot of boat activity and Port Alexander was the hub. You would come there to socialize, get your grub, to get your gurdies fixed. There was a foundry, a dairy – so it was very much a going concern, and it was known as the King Salmon Capital of Alaska."
Lucas says Port Alexander even had two major hallmarks of civilization: a bootlegger, and a red light district inhabited by "the ladies of the back lagoon."
Port Alexander's main product was salted, kosher king salmon exported by the barrel to markets as far away as New York, and even Europe. But then it ended: A crash in the fish stocks, especially herring, overfishing, and the onset of World War II closed down Port Alexander.
Phyllis Mulligan is on the Society's board and is a thirty-year resident of the community. She says people who arrived before her in the 1960s found a ghost town.
"They could literally just walk into a house and it would be set up as if the family was coming home anytime. Dishes on the table, clothes hanging in the closet. So they more or less just picked up their suitcases and took off."
Mulligan became a de-facto collector, along with the rest of Port Alexander's new arrivals. She acquired items from old timers from the town's heyday, and says people were vigilant that Port Alexander's history did not go out with the trash.
"Anything that might have been thrown away was grabbed, and put in attics and preserved. A lot of artifacts in the museum are there because of people taking care of them for many years."
A visit to the Port Alexander museum is intended to be a kind of time travel. Hansen's house appears as it might have in 1925. The Society plans to open the museum for regular business hours next summer. Anyone can visit the rest of the year by appointment. The Port Alexander school has already taken its first field trip there.
© Copyright 1970, Raven Radio Foundation Inc.