by Tash Kimmell | Dec 6, 2021
Since Friday (12-3-21) , Sitka has reported two more coronavirus cases according to data from the Alaska Department of Health and Social Services. The  new cases keep Sitka in high alert, with a seven day case rate of 10. 
It is my belief that the decision about whether or not somebody needs to be vaccinated or wear a mask to go into a private business should be left entirely up to the owner of that private business, and not to politicians or government health care bureaucrats.
KCAW is tracking the latest information regarding vaccination and testing, as well as Alaska's travel mandates. You can also find links to other resources related to the COVID-19 pandemic.
Sitka Cirque will put on four shows this weekend as part of their Winter showcase. Cirque's Frannie Donohoe and Charles Hart joined KCAW's Erin Fulton to discuss what to expect from the showcase and how people can get involved in 2022.
UAS Professor Ellen Chenoweth and drone pilot and 3D modeler Josh Houston joined KCAW's Erin Fulton to discuss their 4D whale necropsy project. Listen here:
Volleyballers, rock climbers, basketball players, rejoice-- open gym is back! Hames Center Manager Paige Craig joined the Hames Center in mid-July. Craig joined KCAW's Erin Fulton to discuss the program, which begins in December. Listen here:
The annual Christmas production of the Nutcracker will be returning to Sitka this holiday season, with a special theme of "animal kingdom."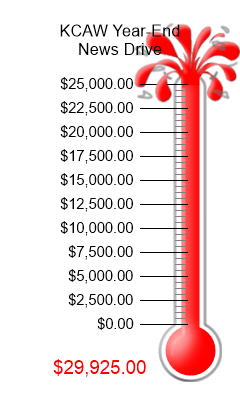 News Tip Button
latest_newscast
A Moment Together
Community Calendar
Instagram